Come and meet us !
Tasting Cellar
Open from Monday to Thursday
9AM to 12PM – 1PM to 5PM
Friday 9AM to 12PM
Saturday 10AM to 1PM
Closed on Sunday and Bank Holidays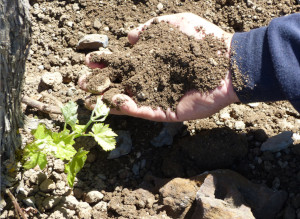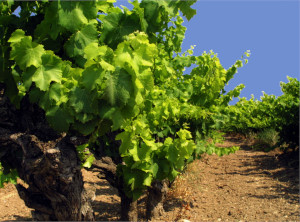 Covered by the sea a milion years ago, the earth's crust of this part of the Languedoc coastline releases a few gases and molten material.
Suddenly, an explosion : the volcano's chimney, far under the surface is flooded by the sea water which vaporizes. A huge geyser, mixed with lava fragments and a dust cloud is silently flew at more than a kilometer into the air, and spreads back on the seabed.
This is this soil, unique in the world, which was called after the Domaine : the "Cinérites du Bosc".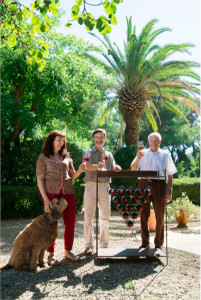 Heirs of an ancient wine-growers line, the Bésinet family settled in 1941 at the Domaine du Bosc.
Jean Bésinet worked for decades to adapt grapes from all horizons to this very particular soil.
Pierre Bésinet then defined the winemaking methods which makes the Bosc's reputation far beyond France's borders.
Dominique Bésinet Castillon and Alban Castillon, Pierre's daughter and son-in-law, are today guaranteers of this tradition.

In the tradition of Vins de Pays d'Oc, the Bosc wine-growers used all of their expertise to varietal wines maturing. A grape is a unique personality they had to understand, to make their own, to retrieve from it the character traits which makes it particular and unique.
From the universal classics such as the Merlot or the Chardonnay, to the less common varieties in Languedoc like the Viognier and the Petit Verdot, it is altogether ten varietal wines you might discover at the Domaine du Bosc.

Those blends, result of the knowledge and the patient work of the wine-makers who have succeeded one another at the winery, are meant to reflect the uniqueness of the Bosc site.
The ash layer and the marine sediments, the Tramontane and the Mistral, both Languedoc's endemic winds, the torrential rains of the winter and the summer heat, the age-old work of men on this land, that is what those wines should evoke !